May 2021 market update and highlights
As most of the country enjoys the benefits of moving to Level 2, the guidance for our industry remains relatively unchanged. Rightly so, it's safety first and our protocols in place since June last year will continue. Viewings must still be conducted by appointment and the Scottish Government strongly advise that virtual viewings continue to be used first to minimize in-person viewings. Back-to-back and open house viewings are not yet permitted.
Despite Glasgow remaining in Level 3 for now, people can continue to move home in all the current protection levels, whilst adhering to the safety guidance.
May has seen another month of demand outstripping supply, resulting in some incredible sale prices, some of which our branches highlight later.
The latest UK House Price Index has been released and indicates annual house price growth across the UK at 4.1%, with Glasgow at 3.1%, Edinburgh 2.6% and Aberdeen the only region in the UK reporting a fall at -1.7%.
Some of the headlines from the report are: -
· Sales completions forecast to reach 1.5 million this year, up from 1.04 million last year and the highest level since 2007
· The value of sales in 2021 is forecast to be £461 billion, up 68% from 2019 amid a rise in higher value homes exchanging
· Total stock of homes for sale remains constrained, down 20.8% in the year to mid-May compared to the average last year
Albeit it is only a prediction, the most eye-catching headline above is the forecast that sale completions will reach the highest level for more than a decade. Given current stock levels are still down 20% compared to a COVID-hit 2020 this will mean a major up-turn in stock levels for the rest of the year.
Here is what our branches are experiencing at a local level.
Glasgow
Paul Burns, Cardonald
Another busy month in Cardonald with again the demand for properties being far higher than the available stock, this continues to push prices up with nearly all the stock listed in the month of May going to closing date's with multiple offers above home report value received.
As we found last month there is a real demand for the traditional built stock in the area with another property in
Walkerburn Road
going to a closing date today with 13 formal notes of interest and a property in
Kingsland Drive
closing next Wednesday with currently 6 formal notes of interest.
Craig Smith, Shawlands
May has mirrored the rest of the year so far, demand outstripping supply, resulting in competition and closing dates for virtually all properties coming to the market. The fiercest competition is with family homes, particularly 3-4 bedroom properties in East Renfrewshire.
We are also seeing a continued increase in first time buyers with the number of 95% mortgages available also increasing. This is creating huge demand for traditional 1 bedroom tenements in the southside.
We mentioned last month there were early signs stock levels would be increasing and this is starting to come to fruition. June is already looking like our busiest month of the year with almost 20 new properties booked and ready for marketing.
Some highlights this month have included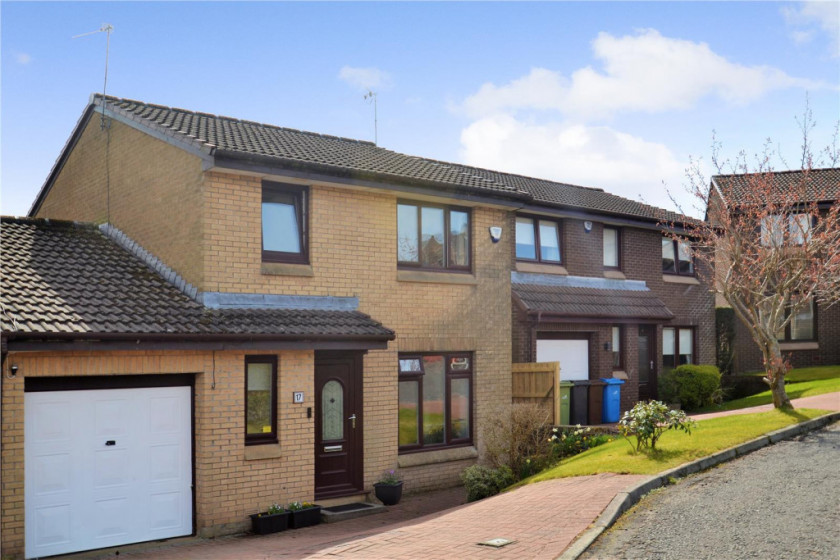 Kirkwell Road, Cathcart
– 1 bed tenement sold for more than £15,000 over home report value with almost 40 viewings and 12 offers at the closing date.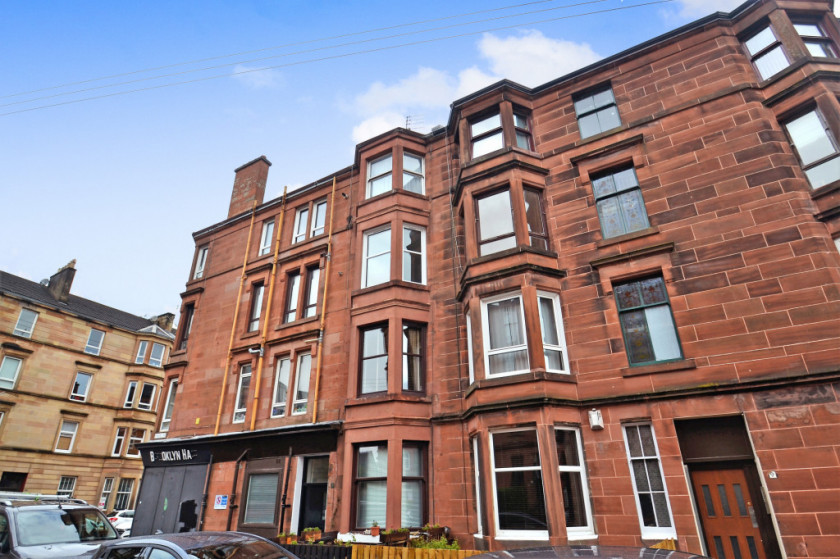 Argyll
Liz Dineley, Dunoon - Another busy month for us in the Argyll branch, house sale prices are rising and with a shortage of new properties we expect this to continue. Many buyers are keen to secure a property without the closing date gamble and as a result we are receiving offers above the home report value on day one of listing.
If you are thinking of selling your property now is a great time to get on the market, give us a call to arrange a free valuation or to chat about the current market and how we can help you achieve the best price for your house or flat.
Some recent highlights have included: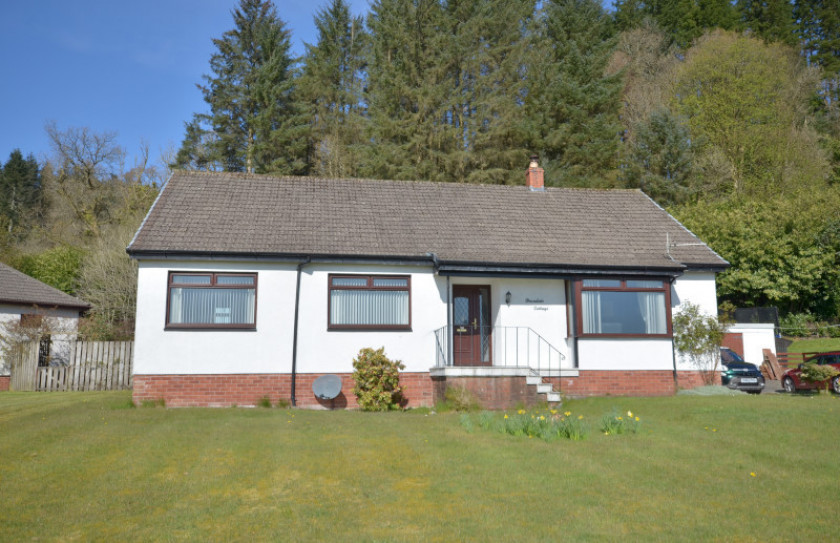 Lovely 3 bedroom bungalow with stunning views of the water, several bids received at closing date and the sellers were delighted with the offer they accepted.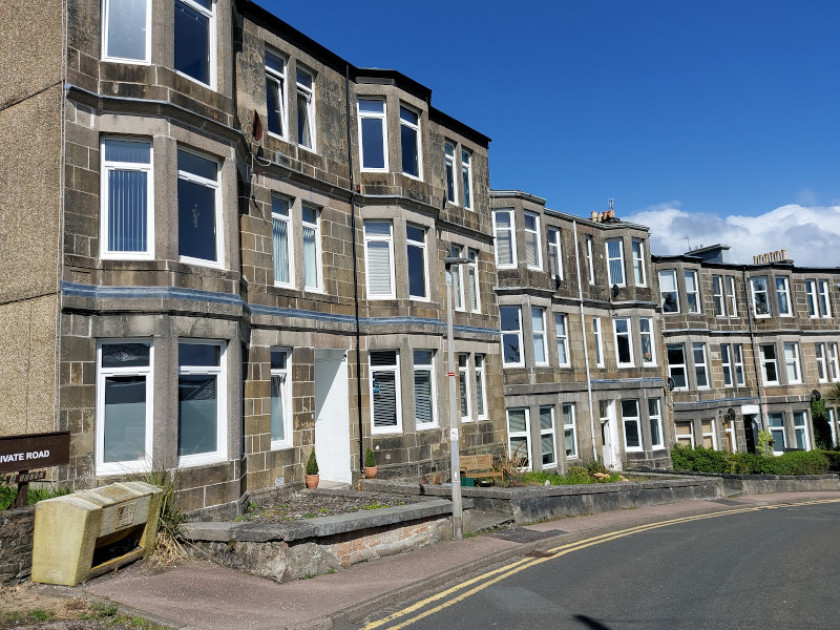 A 2 bedroom upper flat in walk in condition, first viewer offered over Home Report value to secure the property
4 bedroom family house with large garden and great potential, offer accepted over the asking price within days of coming to market
Lanarkshire
Archie Love, Motherwell - The last few months in North Lanarkshire have remained pretty hectic with prices reaching well above asking or Home Report price with the best locations almost certainly going to a closing date.
As the shops, pubs and restaurants re-open it will be interesting to see if this will act as a distraction for buyers and sellers, although no early indications of this.
Strathclyde Park is filled to capacity, as is Drumpellier Loch and the Dutchess Park in Motherwell is doggy heaven, with walkers, cyclists and children enjoying outdoor activities.
Our Motherwell office have been somewhat low on listings which is disappointing, however the prices we have sold for, and our turnaround times, have been excellent.
The rental sector is also very busy and competitive, a modern 2 bed flat in Bellshill Town Centre recently attracted over 40 enquires in 48 hours leaving many potential tenants very frustrated.
The hot property to let in Lanarkshire would be a 3-bed family home, semi-detached or end of terrace.
These are like gold dust and our advice to tenants is to ensure they are pre-vetted and have references and a deposit to try and secure a property when they become available.
With holidays abroad unlikely for many this year we expect to see a continuation of this very buoyant buying and renting 'Boom!' So, roll on the summer and here's to continued success and recovery in the property sector and of course to a permanent end to this Covid Virus.
Finally, a mention for Kiara Mitchell who has started an apprenticeship in business administration working at Motherwell and the return of Sandy Stevenson who will concentrate on ML4, Bellshill and Viewpark as a sales associate, also based in the Motherwell branch.